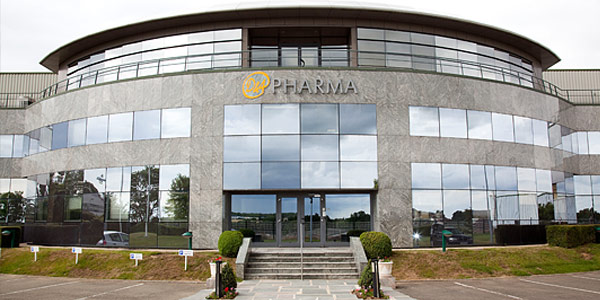 D&A Pharma is an independent, privately owned, mission driven company, founded in 2006 by a successful entrepreneur Patrice Debrégeas.
Our goal: helping people to live better without their addiction. We so provide innovative medicinal products fulfilling unmet medical needs in complex therapeutic areas thanks to our entrepreneurial experience, our expertise, our creativity, our resilience, and our adaptability.
As an independent pharma company, we can address issues that big Pharma don't consider. We invest on niche therapeutic segments which can leverage people life with addiction. We promote agility, flexibility, and pragmatism in our operations. We encourage out of the box way of thinking. Trying, testing, and taking risks is part of our DNA. Our organizational structure, with a business coverage across Europe, covers R&D, registration, manufacturing, distribution, and marketing of our medicines.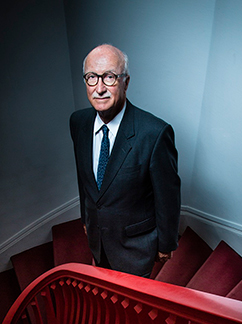 Innovation in Health is not only about the discovery of new chemical entities, it also aims at increasing compliance, efficacy and quality, and at the same time, decreasing the side effects, discovering new indications, and reducing the costs of existing medicines
I have participated for 40 years in these innovations. This experience has showed me that, despite the progress already made, there are therapeutic domains where there is a need in order to achieve better care for patients.
From 2007, D&A developed treatments for addictions and orphan diseases taking advantage of already known active ingredients, formulated by experts working together with the most competent European clinicians, statisticians, and regulatory experts.
Today, our main development focus targets Alcohol use disorders (AUD) which are considered by the WHO as a top priority Development. AUD's human "toll" reaches 45 000 deaths each year in France alone, and 75 000 deaths yearly in Germany. We target the development of medicinal products containing Sodium Oxybate (SMO) in the treatment of addictions and other psychiatric or neurological diseases.
Our most advanced product is the first AUD treatment developed by D&A Pharma's team. It is fully bioequivalent to Alcover, an already approved and marketed product, available in two European countries (Italy and Austria) as a liquid formulation. Its solid, abuse and misuse deterrent patented formulation allows for an outpatient recovery following the detoxification phase.
Alcover, first approved in 1990, has repeatedly been qualified by the European Medicines Agency's Pharmacovigilance Risk Assessment Committee (PRAC) to be safe and efficient. Three Phase III clinical studies and the day-to-day use by more than 300 000 Patients plus a wide published documentation support both our new solid, abuse and misuse deterrent formulation and the continuous marketing of Alcover Sirup.
Our original solid formulation is protected by multiple worldwide already granted patents.
Other in-house developments in process include a one-nightly treatment for narcolepsy which is also patent protected.
Patrice Debrégeas, President and Qualified Person (QP)
Since 2006: President and QP of D&A Pharma
1977-2005: Founder and President of Ethypharm
Ms Pharmacy U of Paris, MBA Wharton – U of Pennsylvania
Julien Guiraud, Special Advisor to the President
2015-2021: CEO D&A pharma
2010-2014: CFO D&A Pharma
2002-2010: Senior Manager KPMG
Engineer's degree Supaero, Master HEC
Monique Couderc, Medical & Regulatory Affairs
2018 onwards: Head of medical and regulatory affairs for D&A Pharma
1986-2013: GSK and Sanofi: Head of clinical development and medical affairs 
Raphaël Debrégeas, General Counsel and Company Secretary
2007 onwards:  Head of Legal & Company Secretary D&A Pharma
1997-2006: Company Secretary Ethypharm
JD U of Paris II – Assas
Join a committed, experienced and dedicated team to develop innovative treatments for serious diseases,
Our locations :
Head Office: 7, rue d'Aguesseau – 75008 Paris, France
R&D center and Production facility: 18, rue St Matthieu – 78550 Houdan, FRANCE
D&A Pharma GmbH  -Allerheiligenplatz 4, 1200  Wien, AUSTRIA